TheDomain Name of this site emphasize's what each and every Union Ironworker shows in there work , lives and Hearts each day. { METTLE }
See Definition's Here

This site is now listed on MSN



And

Other Club Patch's From around The World
Drivers License, CDL, and Motorcycle License Headquarters
Check out the Bikers Dictionary,
for those of you with a limited
vocabulary

Needs no Explanation

Need to locate a place or address

What a motorcycle accident looks like before it happens



Are you living by it,click hereto watch the film.

US Postal Service %u201CAmerican Motorcycle%u201D series of 4 stamps are available today, nationwide - 8/8/2006 - Motorcycles displayed at Sturgis Rally.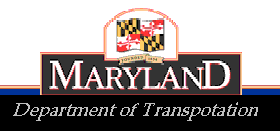 Please take time to use the new



Message Board
Site Maintained by Brother HANGER
Local 5 MC. Washington DC,
IWMC EVENT'S
CALENDAR
Some time's browsers like Netscape & Firefox don't display every thing on a page, so for best results view this site with
Internet Explorer.

Check out local 5's Promo
click on the player on the contact
page to view video Click Here to go
to the Contact Page
Here's a site that will keep you entertained for a while
Place your order at

WARNING! In December 2003, the U.S. Environmental Protection Agency (EPA) published a Final Rulemaking (FRM) establishing more stringent emission standards for highway motorcycles for the year 2006. Besides having a higher emissions standard for all manufactured motorcycles for 2006, the other major item in EPA 420 (You may view the EPA "Final Rule for Cleaner Highway Motorcycles" with other supporting documents at (www.epa.gov/otaq/roadbike.htm) is a once-in-a-lifetime exemption for a custom motorcycle for your own personal use that you may not sell for at least five years. Custom motorcycle means home built, special construction, custom built, or whatever terminology your state uses for custom motorcycles licensed in their state. In layman's terms this means that you will be able to build a custom motorcycle only once in your lifetime and you will not be able to sell it for a period of five years even in the event of death, bankruptcy, or divorce. After the five years you may sell your EPA exempt motorcycle but if you do you will not be able to own another EPA exempt custom motorcycle in your lifetime. This new EPA regulation only effects new motorcycles produced for the 2006 and later model years and 2005 models and prior model years remain unaffected by these new regulations. For the home builder though this means to get more than one custom in your lifetime you will have to order it through an EPA Certified, DOT/NHTSA Certified and CARB compliant manufacturer.